Lean Startup Night Berlin - July Edition
3
out of
5
based on

1

user rating
Lean Startup going CORPORATE
This month's Lean Startup Night Berlin is themed "Lean Startup going CORPORATE." Our speakers will dive into the details of how to get going with Lean in a corporate environment and how the essence of success for startups can be transformed using Lean Startup in corporate environments. They will illustrate the importance of knowing your customers and prospects, experimental learning, innovation accounting and further exploration activities.
The event price is set to €5 as a donation for food and drinks. However, you can Tweet about the event here to register for free.
Lean Startup Night is a meetup series designed to help our community connect and swap ideas with one another while learning the nuances of the methodology from our expert network. Each Lean Startup Night is hosted by our network of ambassadors and features a different panel talk, fireside chat or presentation with a mentor from the Lean Startup community and local innovation champions. Learn more about the Lean Startup Night meetup series here.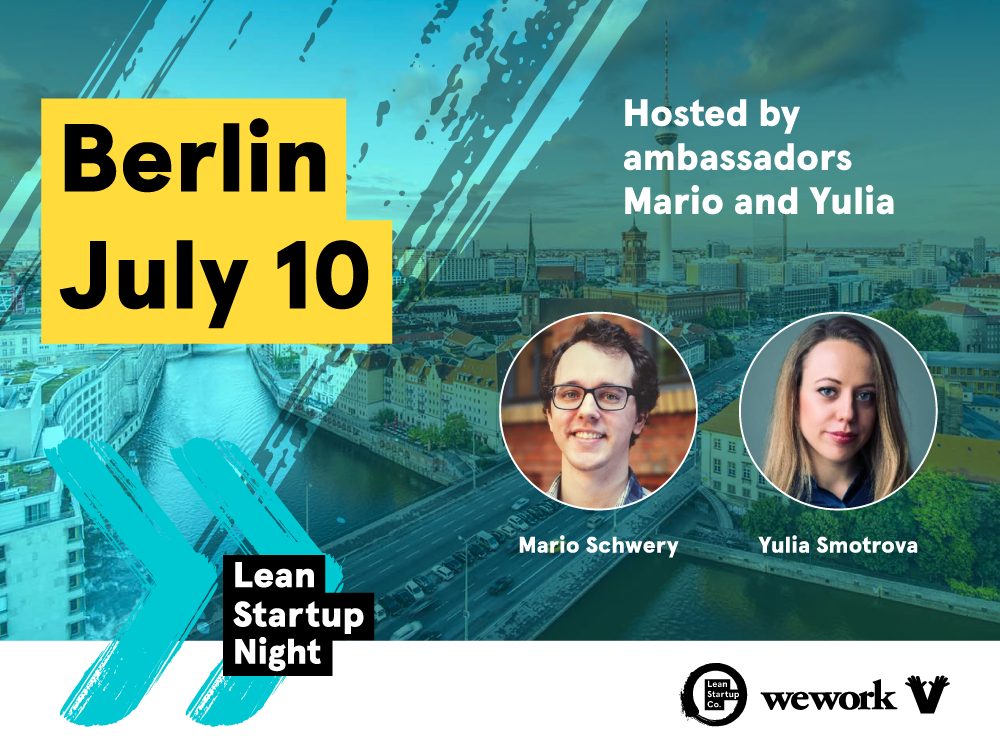 Program:
6pm - Doors open: Pizza, beer, soft drinks

6:15pm - Welcome and introduction to Lean Startup basics

6:30pm - Panel with Dennis Heider (Volkswagen Ideation Hub), Yulia Smotrova (former Philip Morris International) and more corporate representatives; moderated by Thijs Sprangers

7pm - Robbert van Geldrop: "From Signal to Evidence" - How to use early stage validation techniques to your benefit in practise

7:30pm - Interactive roundtable discussions
8pm - Networking
Meet the speakers:
Robbert van Geldrop is an entrepreneur and software developer who wrote his first lines of codes on an Atari ST when he was eight years old. He founded his first company at the age of 19. Robbert also founded the first Lean Startup Circle meetup group in continental Europe in an effort to create closer ties with other entrepreneurs facing the tough challenges of building a business. Robbert believes that entrepreneurship is not a talent one is born with, but a craft which you can learn by knowing all the available tools and skills which are available. You can master the craft by doing and trying it with the right mindset.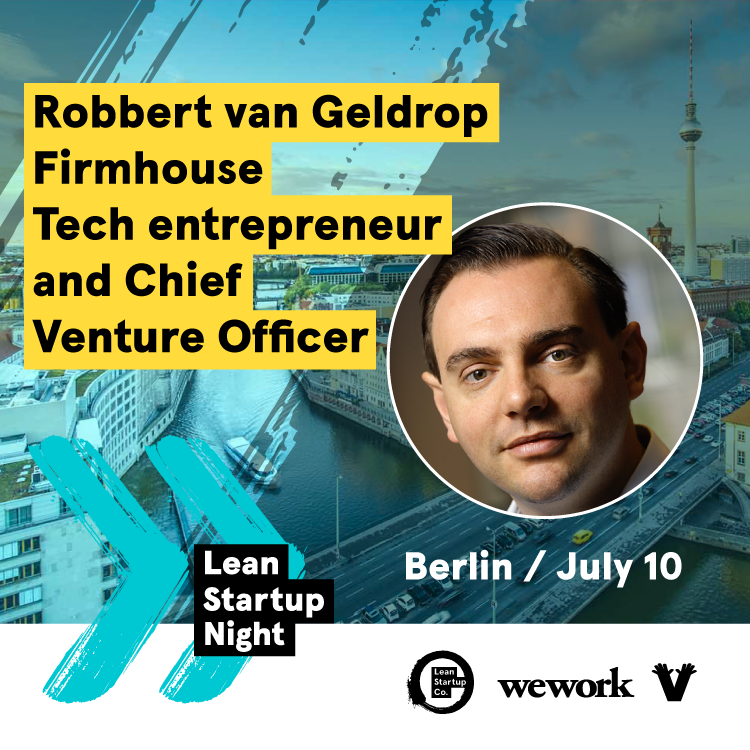 Dennis Heider, originally from a little village in Lower Saxony, found his passion for corporate innovation and entrepreneurship over the last 10 years. In 2013, he joined the Volkswagen Group IT after graduating from the School of International Business and Entrepreneurship. He obtained a job-integrated Master's degree as a full-time employee at Deutsche Telekom AG. After working as a Product Manager at the Volkswagen Digital:Lab with Lean Startup principles, he joined the Volkswagen Ideation:Hub in 2018 to combine business understanding with the user-centered mindset. He's currently working as a qualified agile IT Coach for the Organizational Transformation on Business Agility, Design Thinking and Lean Startup. His focus lies on business and service design.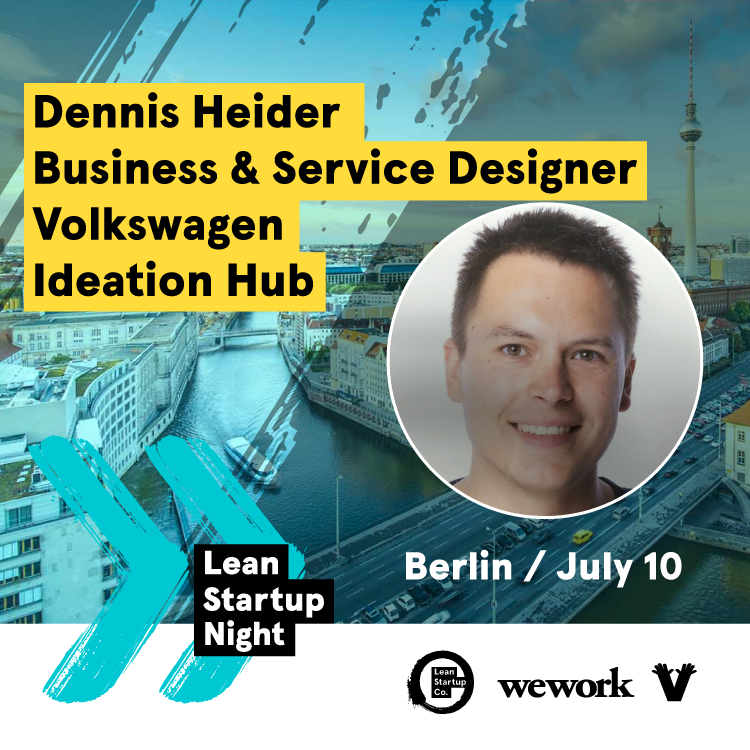 Meet our ambassadors and co-hosts:
Mario Patrick Schwery recently completed his double Master's in Business Administration and Innovation Management & Entrepreneurship. He's incredibly active in the Berlin startup scene, where he hosts a monthly Lean Startup meetup. He offers workshops and consulting in Design Thinking & Lean Startup and is highly active as graphic facilitator, startup event organisator & moderator.
Yulia Smotrova recently moved to Berlin from Moscow where she was FastForward Community Manager in the Transformation Department for Philip Morris International. She has an MBA and Stanford University Innovation and Entrepreneurship Graduate Certificate.
Both are Lean Startup enthusiasts, design thinkers, startup ecosystem builders and corporate innovators. Learn more by meeting them in person at the next Lean Startup Night.
Regular every day

Regular every week

Regular every {{ ad.timeRoutine.days | plural:"day" }}

Regular every {{ ad.timeRoutine.weeks | plural:"week" }}

{{ ad.timeRoutine.weekDays |printWeekDays }}

every week

every {{ ad.timeRoutine.weeks | plural:"week" }}

No charge

5.0

Unlimited

Not timebased

WeWork Sony Center