PLVY Bootcamp Collective // Berlin Edition // FREE
3
out of
5
based on

1

user rating
Join us every Wednesday at 7pm for an hour of functional training! Let fitness fanatic Paulina Baginska get you into shape for the sizzling summer. The session has been tailored to meet all levels of fitness and is therefore open to the couch potatoes AND gym addicts amongst us.

The PLVY Bootcamp Collective is completely free, all you need is appropriate clothing and footwear, a full water bottle and a yoga mat if you have one. Positive attitude and enthusiasm always welcome...

We will meet and workout in Friedrich-Ludwig-Jahn-Sportpark on the small field next to the 'Kleines Stadion'. The best entrance is from Cantianstraße (See below image for detailed map).
It's time to get UP AND OUT AND FIT with PLVY! Invite your friends and we'll see you there!

The Social Sports App #getPLVY

If you can't wait till then check out our socials for fab fitness content:
https://www.instagram.com/getplvyapp/
https://twitter.com/plvyapp
https://www.getplvy.com/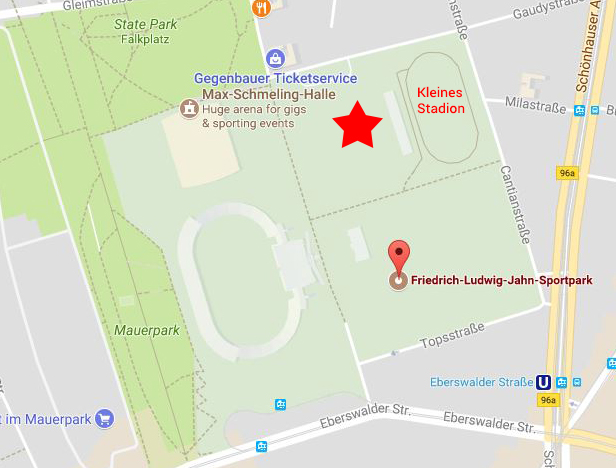 Regular every day

Regular every week

Regular every {{ ad.timeRoutine.days | plural:"day" }}

Regular every {{ ad.timeRoutine.weeks | plural:"week" }}

{{ ad.timeRoutine.weekDays |printWeekDays }}

every week

every {{ ad.timeRoutine.weeks | plural:"week" }}

No charge

0.0

15

Unlimited

Not timebased

Field next to 'Kleines Stadion in Friedrich-Ludwig-Jahn-Sportpark'